Superfluous Packaging

25 January 2007

Legacy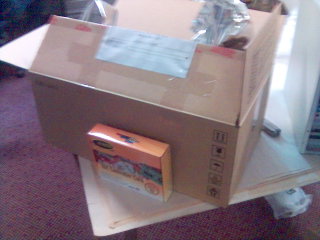 So this box containing a computer part (pictured in front) we ordered from umart arrived at work arrived yesterday. Its not fragile, yet it came in more packaging than a hard disk that arrived last week. The box could fit at least another 20 of them.
Maybe there is a lack of appropriately sized boxes in Sydney at the moment...