Is it a shaver?

25 December 2006

Legacy
So I got hair clippers for Christmas. Which is great, because my parents are taking their clippers with them to Canberra.
As I was registering them online for the 2 year warranty I was presented with the following screen: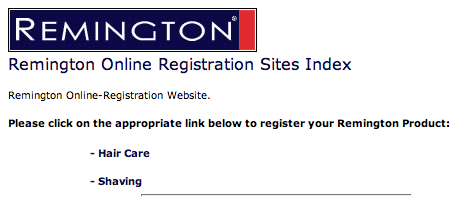 As you can probably tell I was at a bit of a loss as to which option I should pick. Hair clippers are a hair care product, but they are also a shaver…
Why they have that distinction I don't know, but it did create about 5 minutes of confusion.